Facing our future together
P 03 5368 7232 E myrniong.ps@edumail.vic.gov.au
Myrniong Primary school has a BYOD program from grades 3-6. We pride ourselves on using iPad devices to transform our classrooms, while still focussing on our core Curriculum. Children use the following Apps daily to enhance their learning. We have Interactive white boards in all classrooms, that are used to create a collaborative environment for our students.
RAZ-KIDS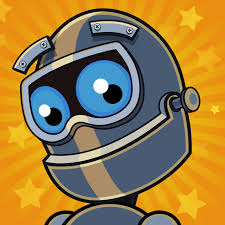 RAZ KIDS
At Myrniong, we provide a vibrant and exciting Art Program that consists of Visual and Performing Arts. Children work towards show casing their art works during our annual art show, which is held in September.
The Visual Arts program focuses on developing expressive, creative and communicative forms that engage students in critical and creative thinking and help them to understand themselves and the world.  The Visual Arts program encourages the development of skills and the exploration of technologies, forms and processes through single and multimodal forms.
The Visual Arts Program at Myrniong Primary School aims to:
Encourage students to create and critically explore visual culture.
Provide a vehicle for confronting and exploring new ideas and inspire passionate exploration of ideas and the resultant products.
Provide learning opportunities that allows students to communicate their perceptions, observations and understanding of structures, functions and concepts drawn from other areas of the curriculum.
Promote a program that reflects cultural diversity and the vast growth in information and communications technology that has made arts forms increasingly visual.
Foster the importance of imagination and creativity.
Promote Art as essential to our wellbeing.
Use Art as a medium to create and enhance our experiences in the creating, making, presenting and responding process.
Provide each student with a positive experience with all mediums that we use and support students to work individually or collaboratively on projects for display in the school or for them to take home
Each class has one hour of Visual Arts per week. Each grade from F- 6 has the opportunity to be exposed to the Art Areas of Drawing, Painting, Construction, Printing, Threads & Textiles, Media and Modelling, using a variety of materials and techniques.
Our School concert is a highlight of the year and is held in December every year at St Bernard's Primary School in Bacchus Marsh.
At Myrniong Primary School, our Physical Education and Sport Program is all about active participation and skill development in a positive and encouraging atmosphere.
The children have a minimum of 1 Physical Education sessions of 60 minutes, that focuses on skill development, cooperation, as well as minor and major games. All children are supported and encouraged to display sportspersonship and to be their best in all that they do in these areas. In our program the children are exposed to a wide range of games and sports that encompass strategies, team work, personal well being and thinking skills. Some of the programs are:
* Perceptual Motor Program (PMP): this program encourages the younger children to learn about their bodies and how to move in a variety of ways;
* School Sports Day: this allows all students to participate against other schools in athletics;
* Interschool Sport: the Middle and Senior year levels play other schools in various sports (eg. netball, cricket, basketball and football at a variety of different venues)
Science
At Myrniong Primary School, Science is a valued specialist area, ensuring all students (Foundation to Grade 6) gain a grounding in Biology, Chemical, Earth and Space Sciences and Physical Science. Lessons provide opportunities for students to develop an understanding of important scientific concepts and processes, the practices used to develop scientific knowledge, the contribution of science to our culture and society, and its applications in our lives. We support students to develop the scientific knowledge, understandings and skills to make informed decisions about local, national and global issues and to participate, if they so wish, in science-related careers. Students are provided with opportunities to work collaboratively in teams or individually to make sense of our world by exploring the unknown, investigating universal mysteries, making predictions and solving problems.
Japanese
In the Japanese program at Myrniong Primary School, students develop Japanese language skills through their participation in a range of activities such as games, songs, dance and use of technology. Students learn to greet, introduce themselves, have simple conversations and use commonly used phrases to create role-plays.
There is a strong focus on reading and writing Japanese characters and we use engaging technology and games to learn the Hiragana. Every year, students write letters in Japanese and send them to our sister school in Japan, the senior students also participate in oral language Skype sessions with our Japanese sister school.
Students are also involved in a whole school Japanese Day every year, where they are able to explore Japanese craft, culture, fashion, food, sport and hobbies.
The Japanese program at Myrniong Primary School aims to enable students to;
– communicate effectively when speaking and writing in Japanese
– read and write some Japanese characters
– increase their understanding of the systematic nature of Japanese and of language in general
– appreciate and show awareness of a second culture
– acquire cognitive, affective and sociocultural skills which may be transferable to other areas of learning
– further develop self-awareness and a sense of personal and cultural identity
– prepare for a broader range of experiences in their future use of the language and in social and cultural activities, including leisure, work and further study
– increase their awareness of the multilingual and multicultural nature of Australian and world societies
– develop communication strategies and decoding strategies
– seek out and understand factual information conveyed orally, visually or in writing and interpret, evaluate and use information for a specified purpose and audience
– express, discuss, clarify and respond to emotions, ideas, opinions, values and beliefs
Individualised and independent learning is achieved with students being encouraged to use a range of resources, such as books, dictionaries and the Internet. We cater for different learning styles through the use of technology, sports, making crafts and singing. Students learn about cultural traditions, such as food, festivals, arts, music and national icons. Students have an opportunity to experience authentic traditional Japanese clothing, toys and games. They also learn about Japanese modern culture, such as technology, fashion and cartoons.

P 03 5368 7232 E myrniong.ps@edumail.vic.gov.au