Facing our future together
P 03 5368 7232 E myrniong.ps@edumail.vic.gov.au
Myrniong Primary school has a BYOD program from grades 3-6. We pride ourselves on using iPad devices to transform our classrooms, while still focussing on our core Curriculum. Children use the following Apps daily to enhance their learning. We have Interactive white boards in all classrooms, that are used to create a collaborative environment for our students.
RAZ-KIDS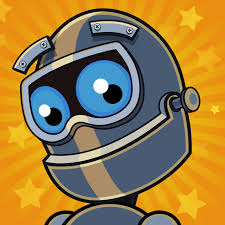 RAZ KIDS
At Myrniong, we provide a vibrant and exciting Art Program that consists of Visual and Performing Arts. Children work towards show casing their art works during our annual art show, which is held in September.
Our School concert is a highlight of the year and is held in December every year at St Bernard's Primary School in Bacchus Marsh.
At Myrniong Primary School, our Physical Education and Sport Program is all about active participation and skill development in a positive and encouraging atmosphere.
The children have a minimum of 1 Physical Education sessions of 60 minutes, that focuses on skill development, cooperation, as well as minor and major games. All children are supported and encouraged to display sportspersonship and to be their best in all that they do in these areas. In our program the children are exposed to a wide range of games and sports that encompass strategies, team work, personal well being and thinking skills. Some of the programs are:
* Perceptual Motor Program (PMP): this program encourages the younger children to learn about their bodies and how to move in a variety of ways;
* School Sports Day: this allows all students to participate against other schools in athletics;
* Interschool Sport: the Middle and Senior year levels play other schools in various sports (eg. netball, cricket, basketball and football at a variety of different venues)
At Myrniong Primary School, Science is a valued specialist area, ensuring all children (Prep to Grade 6) gain a grounding in Biology, Chemistry, Earth and Space Sciences and Physical Science. The children work at their ability levels to find scientific ways to answer their questions. They can work cooperatively in teams or individually to complete tasks and experiments.

P 03 5368 7232 E myrniong.ps@edumail.vic.gov.au