[et_pb_section admin_label="section" transparent_background="off" background_color="#2b3990″ allow_player_pause="off" inner_shadow="off" parallax="off" parallax_method="on" custom_padding="40px||10px|" padding_mobile="on" make_fullwidth="off" use_custom_width="off" width_unit="off" custom_width_px="1080px" custom_width_percent="80%" make_equal="off" use_custom_gutter="off" fullwidth="off" specialty="off" disabled="off"][et_pb_row admin_label="row" make_fullwidth="on" use_custom_width="on" width_unit="on" custom_width_px="1080px" custom_width_percent="80%" use_custom_gutter="off" gutter_width="3″ custom_padding="1px||1px|" padding_mobile="on" custom_margin="|||" allow_player_pause="off" parallax="off" parallax_method="on" make_equal="off" column_padding_mobile="on" padding_top_1=" " padding_right_1=" " padding_left_1=" " parallax_1="off" parallax_method_1="on" parallax_2="off" parallax_method_2="on" parallax_3="off" parallax_method_3="on" parallax_4="off" parallax_method_4="on" padding_1_phone="|||" padding_1_last_edited="on|phone" disabled="off"][et_pb_column type="4_4″][et_pb_image admin_label="Image" src="https://www.myrniongps.vic.edu.au/wp-content/uploads/2016/11/HEADERLOGO.png" show_in_lightbox="off" url_new_window="off" use_overlay="off" animation="off" sticky="on" align="center" force_fullwidth="off" always_center_on_mobile="on" use_border_color="off" border_color="#ffffff" border_width="1px" border_style="solid" custom_margin="|||" disabled="off"] [/et_pb_image][et_pb_image admin_label="Image" show_in_lightbox="off" url_new_window="off" use_overlay="off" animation="off" sticky="off" align="center" force_fullwidth="off" always_center_on_mobile="on" use_border_color="off" border_color="#ffffff" border_width="1px" border_style="solid" disabled="off"] [/et_pb_image][/et_pb_column][/et_pb_row][et_pb_row admin_label="row" make_fullwidth="off" use_custom_width="off" width_unit="off" custom_width_px="1080px" custom_width_percent="80%" use_custom_gutter="off" gutter_width="3″ custom_padding="5px||5px|" custom_padding_phone="1px||1px|" padding_mobile="on" custom_margin="|||" allow_player_pause="off" parallax="off" parallax_method="on" make_equal="off" column_padding_mobile="on" padding_right_1=" " padding_bottom_1=" " padding_left_1=" " parallax_1="off" parallax_method_1="on" parallax_2="off" parallax_method_2="on" parallax_3="off" parallax_method_3="on" parallax_4="off" parallax_method_4="on" custom_padding_last_edited="on|phone" disabled="off"][et_pb_column type="4_4″][et_pb_text admin_label="Text" background_layout="dark" text_orientation="center" text_font="Covered By Your Grace||||" text_font_size="29px" text_letter_spacing="1px" use_border_color="off" border_style="solid" disabled="off"]
Facing our future together
[/et_pb_text][/et_pb_column][/et_pb_row][et_pb_row admin_label="row" make_fullwidth="off" use_custom_width="off" width_unit="off" custom_width_px="1080px" custom_width_percent="80%" use_custom_gutter="off" gutter_width="3″ custom_padding="|||" custom_padding_phone="1px||20px|" padding_mobile="on" allow_player_pause="off" parallax="off" parallax_method="on" make_equal="off" column_padding_mobile="on" parallax_1="off" parallax_method_1="on" parallax_2="off" parallax_method_2="on" parallax_3="off" parallax_method_3="on" parallax_4="off" parallax_method_4="on" custom_padding_last_edited="on|phone" disabled="off"][et_pb_column type="4_4″][et_pb_text admin_label="Text" background_layout="dark" text_orientation="center" text_font="Lato||||" text_font_size="15px" text_letter_spacing="1px" use_border_color="off" border_style="solid" disabled="off"]
P 03 5368 7232 E myrniong.ps@edumail.vic.gov.au
[/et_pb_text][/et_pb_column][/et_pb_row][/et_pb_section][et_pb_section admin_label="section" transparent_background="off" allow_player_pause="off" inner_shadow="off" parallax="off" parallax_method="on" custom_padding="|||" padding_mobile="off" make_fullwidth="off" use_custom_width="off" width_unit="off" custom_width_px="1080px" custom_width_percent="80%" make_equal="off" use_custom_gutter="off" fullwidth="on" specialty="off" disabled="off"][et_pb_fullwidth_menu admin_label="Fullwidth Menu" menu_id="12″ background_color="#63bcdb" background_layout="dark" text_orientation="center" submenu_direction="downwards" fullwidth_menu="on" active_link_color="#2b3990″ dropdown_menu_bg_color="#63bcdb" dropdown_menu_line_color="#63bcdb" dropdown_menu_animation="expand" mobile_menu_bg_color="#63bcdb" menu_font="|on|||" menu_font_size="14px" menu_text_color="#ffffff" menu_letter_spacing="0px" menu_line_height="1em" disabled="off"] [/et_pb_fullwidth_menu][/et_pb_section][et_pb_section admin_label="section" transparent_background="off" allow_player_pause="off" inner_shadow="off" parallax="off" parallax_method="on" custom_padding="|||" padding_mobile="off" make_fullwidth="off" use_custom_width="off" width_unit="off" custom_width_px="1080px" custom_width_percent="80%" make_equal="off" use_custom_gutter="off" fullwidth="on" specialty="off" disabled="off"][et_pb_fullwidth_slider admin_label="Fullwidth Slider" show_arrows="on" show_pagination="on" auto="on" auto_speed="7000″ auto_ignore_hover="off" parallax="off" parallax_method="off" remove_inner_shadow="off" background_position="default" background_size="default" top_padding="300px" hide_content_on_mobile="off" hide_cta_on_mobile="off" show_image_video_mobile="on" custom_button="off" button_text_size="20″ button_use_icon="on" button_icon_placement="right" button_on_hover="on" button_letter_spacing_hover="0″ disabled="off"] [et_pb_slide button_link="#" background_image="https://www.myrniongps.vic.edu.au/wp-content/uploads/2016/11/School-5.jpg" background_position="default" background_size="default" background_color="#ffffff" alignment="center" background_layout="dark" allow_player_pause="off" text_border_radius="3″ disabled="off"][/et_pb_slide] [/et_pb_fullwidth_slider][/et_pb_section][et_pb_section admin_label="section" transparent_background="off" background_color="#f1f2f2″ allow_player_pause="off" inner_shadow="off" parallax="off" parallax_method="on" custom_padding="20px|0px|20px|0px" padding_mobile="on" make_fullwidth="off" use_custom_width="off" width_unit="off" custom_width_px="1080px" custom_width_percent="80%" make_equal="off" use_custom_gutter="off" fullwidth="off" specialty="off" disabled="off"][et_pb_row admin_label="row" make_fullwidth="off" use_custom_width="on" width_unit="off" custom_width_px="1080px" custom_width_percent="45%" use_custom_gutter="off" gutter_width="3″ custom_padding="||0px|" custom_padding_phone="||0px|" padding_mobile="on" custom_margin="|||" allow_player_pause="off" parallax="off" parallax_method="on" make_equal="off" column_padding_mobile="on" padding_top_1=" " padding_right_1=" " padding_left_1=" " parallax_1="off" parallax_method_1="on" parallax_2="off" parallax_method_2="on" parallax_3="off" parallax_method_3="on" parallax_4="off" parallax_method_4="on" custom_padding_last_edited="on|desktop" disabled="off"][et_pb_column type="4_4″][et_pb_text admin_label="Text" background_layout="light" text_orientation="left" text_font="Covered By Your Grace||||" text_font_size="46px" use_border_color="off" border_style="solid" disabled="off"]
Welcome
[/et_pb_text][/et_pb_column][/et_pb_row][et_pb_row admin_label="row" make_fullwidth="off" use_custom_width="on" width_unit="off" custom_width_px="1080px" custom_width_percent="45%" use_custom_gutter="off" gutter_width="3″ custom_padding_phone="0px|||" padding_mobile="off" allow_player_pause="off" parallax="off" parallax_method="on" make_equal="off" column_padding_mobile="on" parallax_1="off" parallax_method_1="on" parallax_2="off" parallax_method_2="on" parallax_3="off" parallax_method_3="on" parallax_4="off" parallax_method_4="on" custom_padding_last_edited="on|phone" disabled="off"][et_pb_column type="4_4″][et_pb_text admin_label="Text" background_layout="light" text_orientation="left" use_border_color="off" border_style="solid" disabled="off"]
On behalf of the Myrniong Primary School, welcome to our website. I extend an open invitation to you and your family to visit our school and realize, experience and enjoy what we have to offer.
Myrniong Primary School has a long and proud history being recognised as the hub of several communities which include Blackwood, Dales Creek, Greendale, Korobeit and Myrniong. Our school motto, "Facing The Future, Together" emphasises the strong partnership between our school and its community.
Together we move forward giving each and every student the opportunity to realize their full potential. Our school is a busy, vibrant learning centre that provides all with state of the art facilities, outstanding resources and innovative, enthusiastic and dedicated teaching and non-teaching staff.
I invite you to make an appointment to visit our wonderful school and see for yourself what we have to offer. It would be my pleasure to take you on a guided tour and share the Myrniong Primary School experience with you.
Allan R. Peach
Principal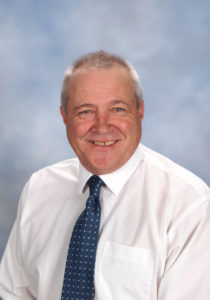 [/et_pb_text][/et_pb_column][/et_pb_row][/et_pb_section][et_pb_section admin_label="section" transparent_background="off" allow_player_pause="off" inner_shadow="off" parallax="off" parallax_method="on" custom_padding="62px|0px|62px|0px" padding_mobile="off" make_fullwidth="off" use_custom_width="off" width_unit="off" custom_width_px="1080px" custom_width_percent="80%" make_equal="off" use_custom_gutter="off" fullwidth="off" specialty="off" disabled="off"][et_pb_row admin_label="row" make_fullwidth="off" use_custom_width="off" width_unit="off" custom_width_px="1080px" custom_width_percent="80%" use_custom_gutter="off" gutter_width="3″ padding_mobile="off" allow_player_pause="off" parallax="off" parallax_method="on" make_equal="off" column_padding_mobile="on" parallax_1="off" parallax_method_1="on" parallax_2="off" parallax_method_2="on" parallax_3="off" parallax_method_3="on" parallax_4="off" parallax_method_4="on" disabled="off"][et_pb_column type="4_4″][et_pb_video admin_label="Video" src="https://vimeo.com/189744146″ disabled="off"] [/et_pb_video][/et_pb_column][/et_pb_row][/et_pb_section][et_pb_section admin_label="section" transparent_background="off" background_color="#2b3990″ allow_player_pause="off" inner_shadow="off" parallax="off" parallax_method="on" custom_padding="20px||0px|" padding_mobile="on" make_fullwidth="off" use_custom_width="off" width_unit="off" custom_width_px="1080px" custom_width_percent="80%" make_equal="off" use_custom_gutter="off" fullwidth="off" specialty="off" disabled="off"][et_pb_row admin_label="row" make_fullwidth="off" use_custom_width="off" width_unit="off" custom_width_px="1080px" custom_width_percent="80%" use_custom_gutter="off" gutter_width="3″ custom_padding="0px||0px|" padding_mobile="off" custom_margin="|||" allow_player_pause="off" parallax="off" parallax_method="on" make_equal="off" column_padding_mobile="on" parallax_1="off" parallax_method_1="on" parallax_2="off" parallax_method_2="on" parallax_3="off" parallax_method_3="on" parallax_4="off" parallax_method_4="on" disabled="off"][et_pb_column type="4_4″][et_pb_image admin_label="Image" src="https://www.myrniongps.vic.edu.au/wp-content/uploads/2016/11/Footer-logo-1.png" show_in_lightbox="off" url_new_window="off" use_overlay="off" animation="off" sticky="off" align="center" force_fullwidth="off" always_center_on_mobile="on" use_border_color="off" border_color="#ffffff" border_width="1px" border_style="solid" disabled="off"] [/et_pb_image][/et_pb_column][/et_pb_row][et_pb_row admin_label="row" make_fullwidth="off" use_custom_width="off" width_unit="off" custom_width_px="1080px" custom_width_percent="80%" use_custom_gutter="off" gutter_width="3″ custom_padding="|||" custom_padding_phone="1px||20px|" padding_mobile="on" allow_player_pause="off" parallax="off" parallax_method="on" make_equal="off" column_padding_mobile="on" parallax_1="off" parallax_method_1="on" parallax_2="off" parallax_method_2="on" parallax_3="off" parallax_method_3="on" parallax_4="off" parallax_method_4="on" custom_padding_last_edited="on|phone" disabled="off"][et_pb_column type="4_4″][et_pb_text admin_label="Text" background_layout="dark" text_orientation="center" text_font="Lato||||" text_font_size="15px" text_letter_spacing="1px" use_border_color="off" border_style="solid" disabled="off"]
P 03 5368 7232 E myrniong.ps@edumail.vic.gov.au
[/et_pb_text][/et_pb_column][/et_pb_row][/et_pb_section]